Koenigsegg Automotive is a company located in Ängelholm, Sweeden, that produces high-performance automobiles.
KOENIGSEGG CCR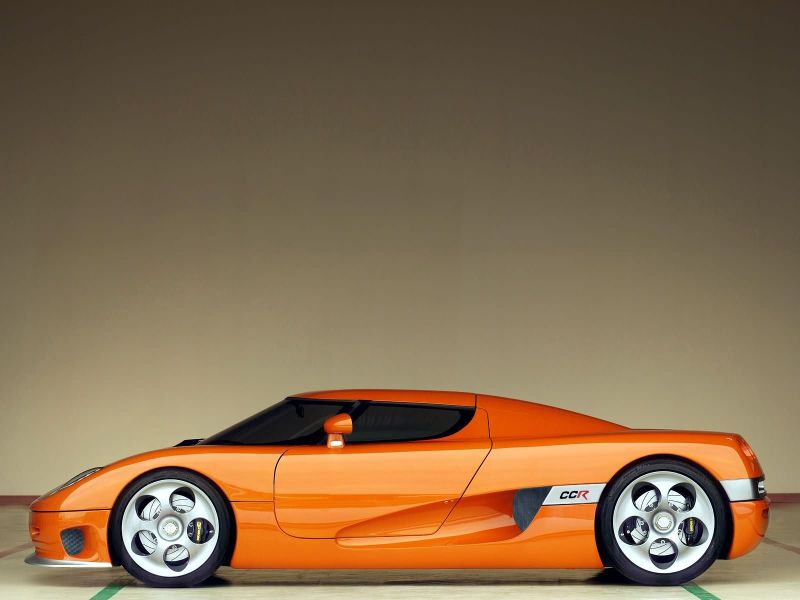 The CCR is a high-performance light weight supercar that was the former world production car speed chamption.
ENGINE:
Ford V8 cast aluminium, 4 valves per cylinder, dual camshafts.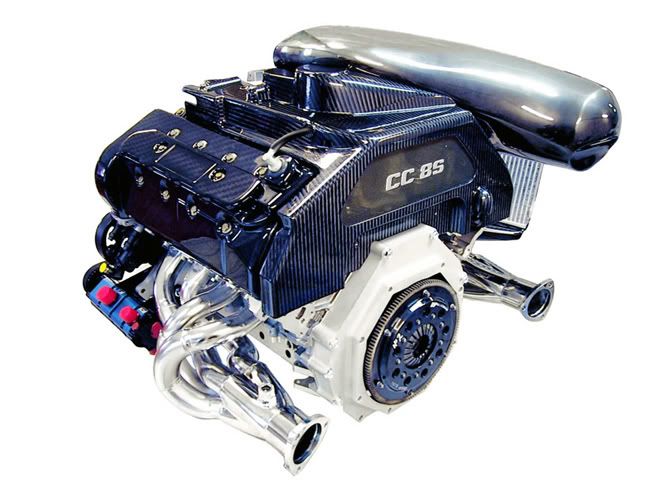 Displacement
: 4.7 liters
Induction:
Sequential multipoint fuel injection. Dual Rotrex centrifugal intercooled superchargers with maximum 1.4 bar boost pressure.
Power:
806 BHP @ 6,900 RPM
The powerfull engine is improved with a Lysholm twin-screw supercharger, and a new titanium exhaust system. With a curb weight of only 2601 lbs. and a displacement of 800+ BHP, the CCR is a quick supercar.
SUSPENSION:
Double wishbone, front and rear.
Adjustable shock absorbers.
Electronically adjustable ride height.
TRANSMISSION:
Purpose-built Cima 6-speed transmission.
- Incorporates internal oil pump with cooler.
-Torsen limited slip differential.
Electronically-operated, sintered organic dual-plate clutch of 215 mm (8½ inch) diameter.
BRAKES
Front and rear ventilated disc brakes
6 piston calipers.
WHEELS
Koenigsegg magnesium alloy wheels with centre locking.
Front: 19" x 9.5"
Rear: 20" x 12.5"
OFFICIAL PERFORMANCE SPECS:

* Acceleration: 0-100 km/h (0–62 mph) 3.2 seconds
* Top speed: 395+ km/h (242+ mph) @6790 rpm (Max rpm = 7600)
* Standing quarter mile: 9 seconds, end speed 235 km/h (146 mph)
* Braking distance: 31 m (100–0 km/h)
* Lateral g-force: 1.3 g (13 m/s²)
On February 28th, 2005, the Koenigsegg CCR broke the production car speed record formerly held by the McLaren F1. The car posted a top speed of 241 MPH (387.87 KMH). The speed record was taken down recently however by the long- awaited Bugatti Veyron, which reached around 253 MPH.
Please note, the specifications for the car were taken from
www.wikipedia.org
, and images were obtained through images.google.com. Everything else is mine.
This is my entry into the contest.
Hope you enjoyed it.
Xcubed