Hi Ankit,
I am working with car dealer and i can suggest you some nice option which you can try.
But first of all make sure you understand the car tyre size.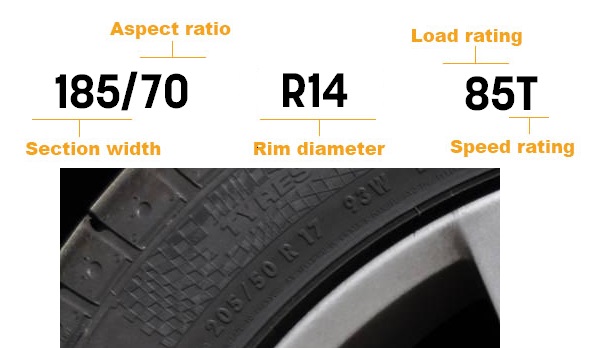 .
How to identify your vehicles' tyre size
Tyres have a code system etched into their sidewall, which allows you to understand their technical capabilities.
Section Width: It's the width of the tyre in millimetres.
Aspect Ratio (Profile): It is the ratio of the tyre's width to height, as a percentage.
What Should You Know: Normally a low profile tyre (short sidewall vs width) gives a firmer ride with better handling, but tends to be noisier and more expensive than tyres with a higher aspect ratio.
Rim Diameter: The diameter of the rim is basically which the tyre is to be fitted to, in inches.
Load Rating: Indicates the maximum load that each tyre can support.
Speed Rating: The speed rating indicates the maximum speed at which the tyre can carry a load corresponding to its load rating.
Buy Car tyres online
@ Rediff Shopping with Flat 50% Off ( Available Models- Ceat, Goodyear and More)
So for WagonR LXI
Here are the recommend sizes.

WAGON R 13" 14"
145/70-13
( Normal Size)
155/65-13 195/45-14
165/60-13
175/60-13
185/55-13